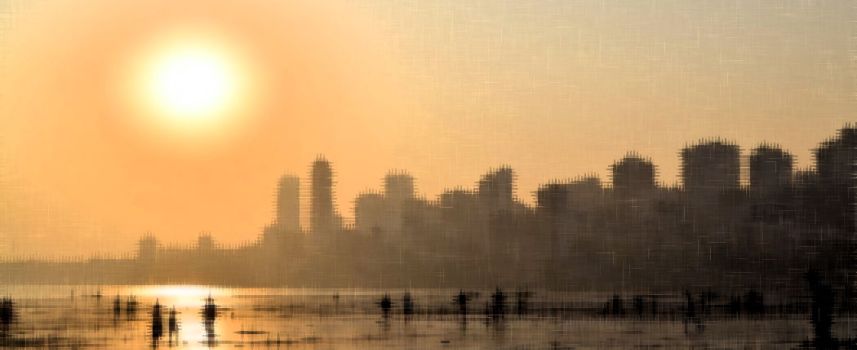 Event date:
Sunday, March 22, 2020 - 9:00am

to

Friday, March 27, 2020 - 5:30pm
About
Cityscape is a 6-day course designed and offered by Gubbi Labs to provide experiential learning for appreciating cities to engage in research and practice. This is an intensive programme aimed at inspiring participants and imparts essential skills to be an urban researcher and/or practitioner.
Set at Gubbi in Tumakuru district of Karnataka, the small town offers adequate textures to study the urban. The town has been visited by Francis Buchchanan in 1802 and finds a mention as a centre of trade. Prior to this, there are various mentions of this town being there as a key settlement during Vijayanagara empire. The town has a railway station which became part of a rail-road - Mysore Railways during 1880s. It is also now on the National Highway 73 between Tumakuru and Honnavara (the erstwhile Bengaluru - Honnavara, BH Road). The course will be held at HSK Mill Premises. Intended to equip the participants with the essentials of theory and skills for practice, on the urban, Cityscape is applicable for students, researchers and professionals alike.
Cities are an outcome of the human-social organization. They are prone to manifestations by people and the institutions they have created, influencing and manipulating the course of its evolution continuously. Appreciating cities as they are and gaining a deeper understanding of how they function requires a multi-dimensional perspective. The realms of appreciating the city are no longer confined to the traditional domains of urban planning and/or civil engineering alone but encompass the facets of social sciences, urban economics, law, ecology, and the environment. In addition, it has become essential to adopt techniques from other domains and apply different methods for knowing the city.
The short-course on Cityscape is a blend of theory and hands-on sessions. With the insights gained in theory and the hands-on sessions every day, it is expected that participants work on a case during the course and present it at the end of the course. It starts with a theoretical foundation of cities, its emergence and the process of urbanization. Briefly introducing the systems approach, the process of capturing the key actors and institutions will be attempted by creating a mind-map. The elements of laws and policies that influence the urban will be covered. This will be followed by a primer on mapping using spatial tools (GIS) with a hands-on practice session. Participants will be exposed to work with OpenStreetMap data.
With a growing interest in carrying out scientific analysis, basic probability and statistics as applicable for appreciating the urban will be dealt with. Both primary and secondary data collection methods will be addressed with a hands-on session on designing a sample questionnaire and integrating it with Open Data Kit (ODK). The following day is devoted to field data collection, where participants are expected to collect data using ODK and digital mapping (through handheld devices with location services). Subsequently, participants will be exposed to work with the gathered data for carrying out analysis, mapping the respondents and perform data analysis, interpretation and visualization. As a way forward, the different methods of modeling the city as a means of gaining a deeper understanding will be presented. Lastly, there will be a session highlighting the ways engaging with different levels of the Government (local body, State and Central) and outlining the methods of public procurement (including aspects of Request for Proposals, RFP; empanelment, etc.).
Who should attend this?
This intense course will be beneficial to students pursuing any degree in sciences, engineering or social sciences and not limited to architecture and urban planning. Researchers, teachers, activists, managers, practitioners, and consultants including government officials are also encouraged to apply.
Cityscape is an experiential learning course with over 40 hours of contact teaching. It will be facilitated by faculty members comprising of an expert panel of Urban research scientists, with extensive experience in Mapping. Core faculty members include Dr. H. S. Sudhira, Ms. Priyadarshini J. Shetty and Ms. Shashikala. We will also draw insights and relevant skills from other subject experts.
Day-wise plan
Day 1: Cities as Complex Systems & Appreciating the Urban and its Dimensions followed by a hands-on session in the afternoon.
Day 2: Mapping the Urban and Mapping using QGIS with a hands-on session in the afternoon.
Day 3: Scientific Methods of Urban Analysis with introductions to basic probability and statistics followed by methods on data collection. The afternoon session will involve designing a questionnaire and translating it into ODK.
Day 4: Field sessions with interviewing, surveying and mapping followed by data analysis and visualization.  
Day 5: Approaches to Modelling the Urban discussing the methods of System Dynamics and Agent-based Modelling followed by presentations by participants.
Learning outcomes
Gain a broader perspective on the urban through different lenses of viewing across scales (national, region, city, wards) and stakeholders.

Develop the ability to appreciate and map the urban using mind-maps.

Acquire and apply key analytical skills required in urban practice, including spatial mapping, qualitative and quantitative methods.

Work on cases to recognize issues, develop approaches for addressing them, and derive solutions in participatory methods working in teams. 

Gain an exposure on methods of public procurement (including aspects of Request for Proposals (RFP); empanelment, etc.).
Course Fees
Indian Applicants
Professionals - Corporate: INR 30,000
Professionals - Non-profits (Institutions and Voluntary Sector): INR 25,000
Students (Ph.D., Masters and Undergraduate): INR 20,000
Foreign Nationals
Professionals: US $ 600
Students (Ph.D., Masters, and Undergraduate - Foreign Nationals): US $ 400 
Course fees include vegetarian food and a basic accommodation on sharing basis. Participants will be accommodated in Gubbi. Travel to and from the venue is to be borne by the participants.
Timelines
Course Announcement: 10 January 2020
Last date for Application: 10 March 2020
The announcement of the first list of candidates: 12 March 2020
Application
Interested participants are encouraged to apply here.