Award received jointly by Center for infrastructure, Sustainable Transportation and Urban Planning (CiSTUP) of Indian Institute of Science (IISc), and Gubbi Labs. The award was handed out at the ongoing India Geospatial Forum conference at Hyderabad International Convention Centre. (http://www.indiageospatialforum.org/)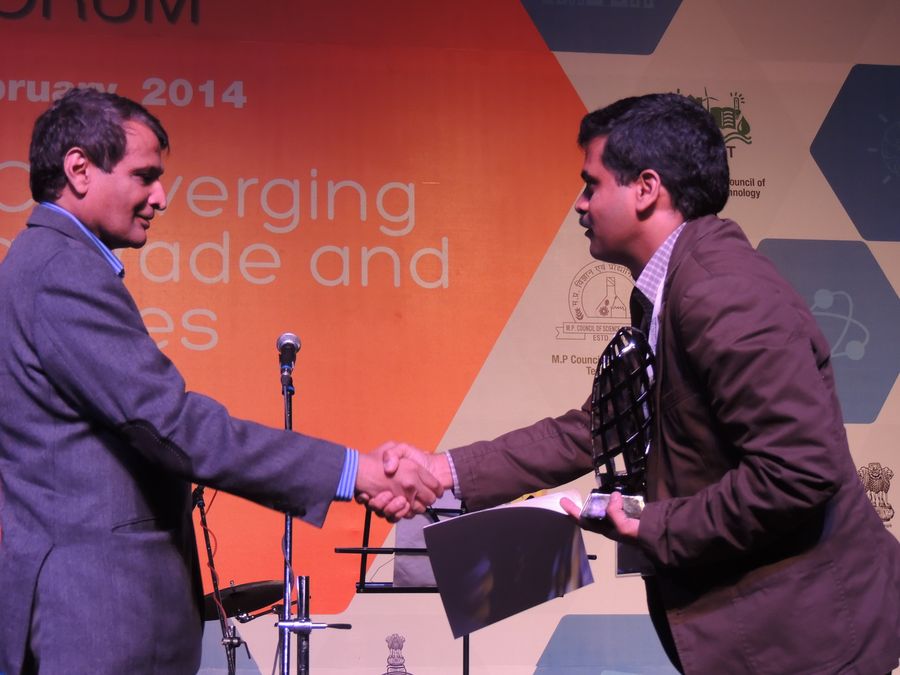 Dr. Gururaja receiving the award from Mr. Suresh Prabhu.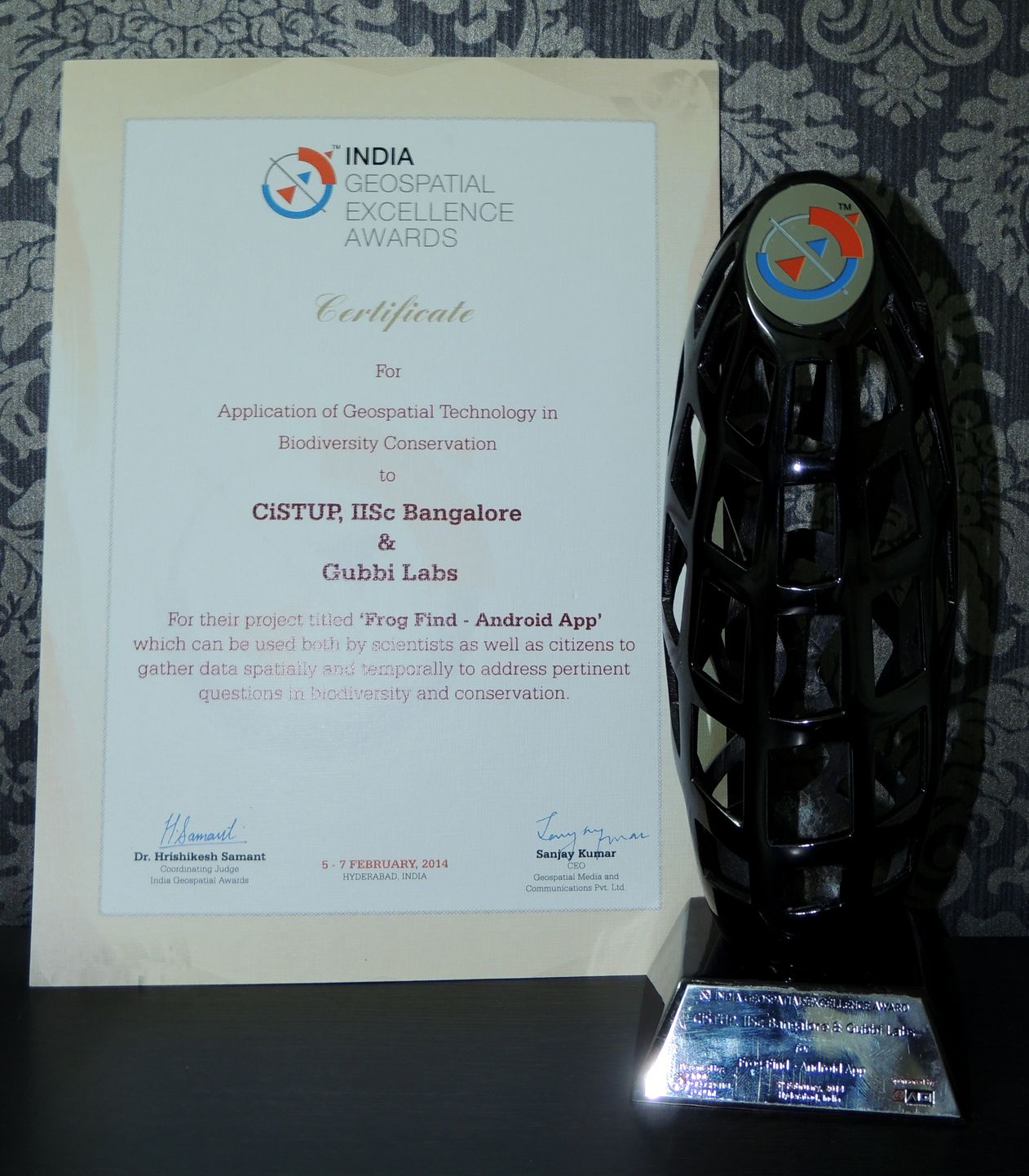 The award and citation.
Using Google Maps on your phone to find your way around is one thing. Using the GPS on your phone to locate the closest restraunt with crisp dosa is another thing. Using information about space - geospatial information - is something that is part of our everyday lives today.
India Geospatial Forum is one of the oldest geospatial conferences in India, pushing the boundaries of the interface between geospatial information and our everyday lives. In its latest conference with the theme "Converging Geospatial Trade & Practices", the Forum aims to bring more geospatial technologies to the market, ensure knowledge transfer between different geospatial communities in India and discuss how these technologies can be better used for policy implementation.
India Geospatial Forum hands out the India Geospatial Awards (http://awards.geospatialmedia.net/igf/), which recognize "innovations and excellence brought forward by geospatial technology developers, professionals, end users and policy makers that have fostered the geospatial industry in India."
The Geospatial Application Excellence Award for the biodiversity and conservation category was handed out to the Android application Frog Find (https://play.google.com/store/apps/details?id=com.gubbilabs.frogsandtoa…), at an award function in Hyderabad yesterday.
Last year, for those of us who like nature and wildlife, amphibians hopped onto our Android phones with a resounding plop. Dr. Gururaja KV had just written a book on the frogs and toads of the Western Ghats, and two enthusiastic software developers decided to take the book off the shelves and onto mobile phones. FrogFind, and Android app available on Google Play, brings 55 of the 157 known species of amphibians from the Western Ghats to your phone. You can expect the iOS version very soon; also, updates promise being able to list out all the frogs you can see in a 10 km radius around your GPS location. Geospatial indeed.