Namma Cycle, a public bicycle sharing initiative will be launched on Aug 6, 2012 at IISc. Thanks to Ride-A-Cycle Foundation, Centre for infrastructure, Sustainable Transport and Urban Planning (CiSTUP) at IISc, Embarq India and Dr. Ashwin Mahesh for making this happen!
Join us to celebrate the spirit of community cycling!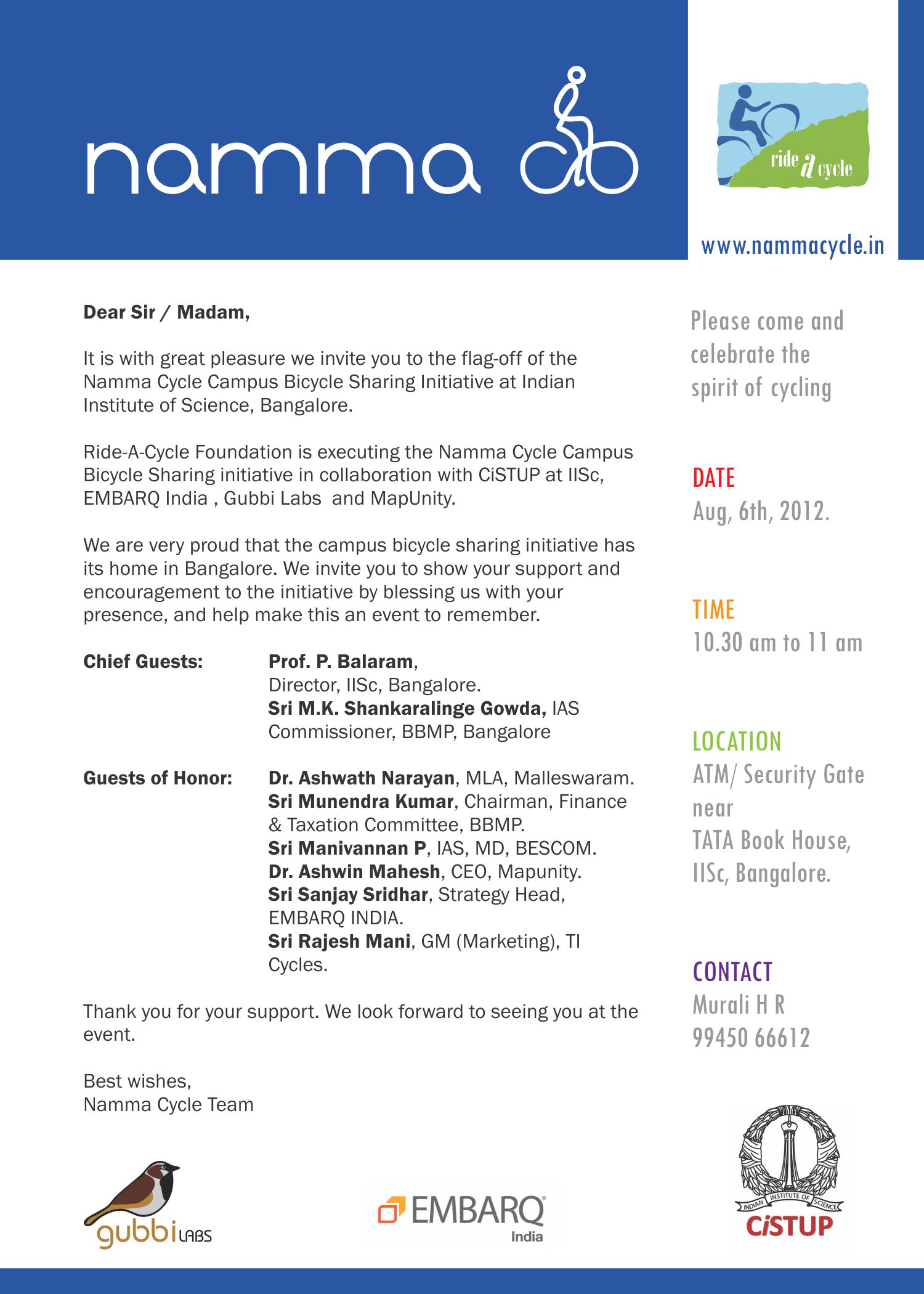 Gubbi Labs is proud to be a partner in this endeavour. We thank everyone who has made this possible.